About Faeries In My Garden
Lesley and Kevin work together
as owners of "Faeries in My Garden".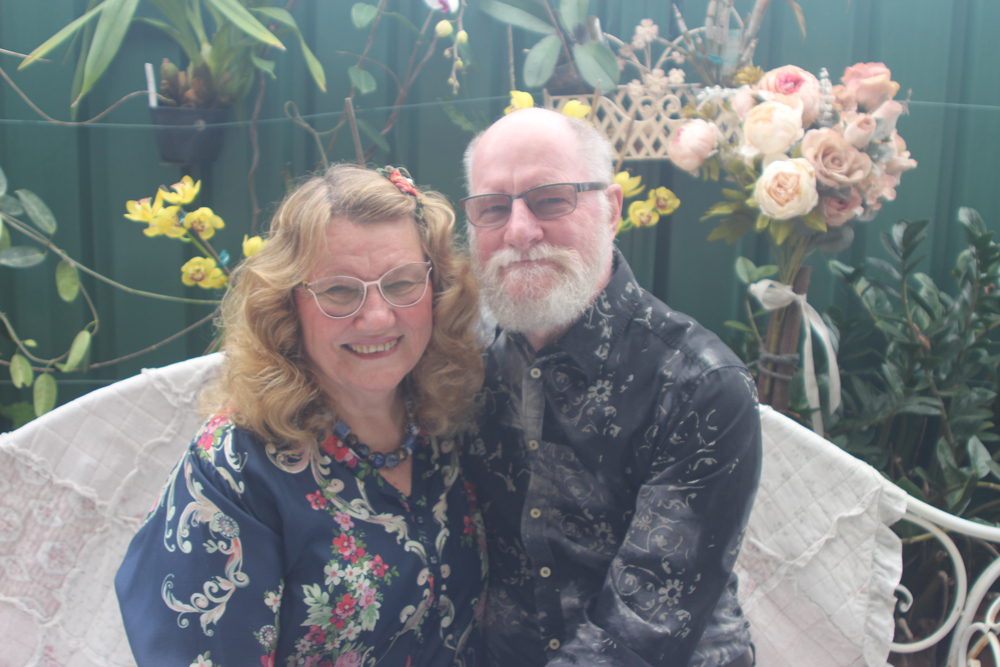 Lesley was a secondary school teacher, specializing in English, with her special love being Poetry.  Kevin was an architect who now works full time in the business, using his computer drawing skills to draw Lesley's patterns.
Lesley's love is creating designs in patchwork and embroidery, and she feels extremely fortunate to be able to live her dream in providing these designs in a professional format to inspire others to do the same.
Faeries in My Garden has built up a reputation and dedicated following in Australia and around the world.  It is now considered as one of the leading names in embroidered quilt design.
The business began in a back room of their home, and it then expanded into a shop, situated on their premises.  Standing on the headland overlooking beautiful Moreton Bay, in Shorncliffe, an historic and peaceful suburb on the north-east coast of Australia, this pretty little patchwork shop served customers for over 25 years. In March 2023, with some sadness, the shop closed its doors, and the business transitioned to operating completely online. This has enabled Lesley and Kevin to develop new designs and better serve their customers.
All of the projects shown on this website are designed by Lesley, and the patterns expertly produced by Kevin. The flavour of Faeries in My Garden is unashamedly romantic, with a special emphasis on quilts that feature embroidery. Block of the Month programmes are a much-loved feature of the business, and Lesley and Kevin take great care to provide original designs, detailed patterns, and fabrics that are shown in the original design.   
New designs and programmes are always being planned, so check the "What's New" Section of the website to see these new initiatives the moment they are released!